Donation
You are able to support me (PLut) by making a donation. Your donation will help me to keep up my work and spend more time improving the game. Donations are also making it possible for me to start new fascinating projects. The Steam release of Base Defense became possible only thanks to our community, with that, I'm able to thank donators with premium items. You can read about premium items below.
Base Defense has premium items now. A premium item is a cosmetic enhancement with special effects for some of in-game objects. It was created to thank donators for their contribution. Premium items are available only for the Steam version of Base Defense, because the premium system uses the unique number of the player – his SteamID. I'm against the items, which give any advantages to a donator, so there will be no donation rewards like bonus experience or money.
In order to get a reward you must send me your Steam profile link. It's easy to do with the "add special instructions to recipient" button when you're making a donation through PayPal. If I won't get your profile link I won't be able to set a premium item for you. To find out what reward you will get, see the Featured Rewards section. I plan to change the rewards from time to time in the future.
Featured Rewards
If you donate $10 or more now, you will get the following rewards.

Hellfire Demon
It shows what is hiding under the mask of the Demon.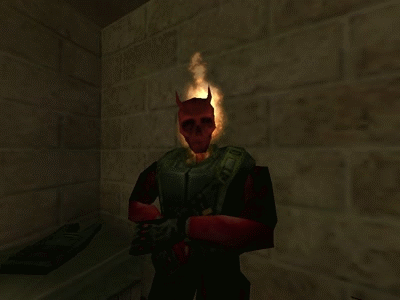 Note: The Demon appears like this for donators only.
Premium Cosmetics
Hat and armlets with selectable colors.
Note: Items and their color are visible to everyone.